Day 4 - Tuesday, 18th March 2003 - Bundanoon to Goulburn
Tandem Day. Last night I was able to secure a Tandem Partner, this morning he pulled out, so I was stuck with a Tandem, but no partner. Luckily, one of the MS Entertainment volunteers was prepared to ride. Neither of us had ever ridden a Tandem before, so once we were set up, we set off, we were a bit wobbly at first. Ben was up front and in control, and I was powering behind. We left at 8:30am or so and Ben had to be in Goulburn by 12:30pm or so. The first problem that I had was that I tried to steer at one point. Considering that the handle bars for the rider at the back do nothing, it was a bit strange. We made morning tea at 9:30am so we were managing about 26km/hr (again we didn't have a computer so we had no way of know this accurately). After a short break (and another wobbly start) we were away. We then had a short trip along the Hume Highway, and although we had about 50km to go, we passed a sign "Goulburn 26". We then turned off the Highway and had another brief stop at a Water Point. Lunch was about 15kms away and we covered it in about 40 minutes (it was mostly downhill). We left lunch at about 11:15am and kept going, we had a lot of climbing to Afternoon Tea, and uphills is where Tandems are slower than normal bikes (however, they are faster downhill). We slogged through and made Afternoon Tea by about 12:15pm, from there we had 15kms or so to go, all downhill. We finished the day at about 12:45pm, only 15 mins later than we planned.
It is only when you see something like this that you realise the logistical effort that goes into this. There are 11 semi's - 3 Toilet Trucks, 3 Shower Trucks, 2 Food Trucks (1 cold storage, 1 produce), 1 Flat Bed for equipment and 2 luggage Trucks. There are also several smaller trucks, 2 police cars, 4 police bikes and at least 1 ambulance car, 1 St Johns Ambulance Car and Trailer, 2 bike repair Vans and the list goes on. This year there are just over 1000 riders on the trip, I think that they cap the numbers at 1750. I would hate to see them fit more into some of our camp sites so far.
Images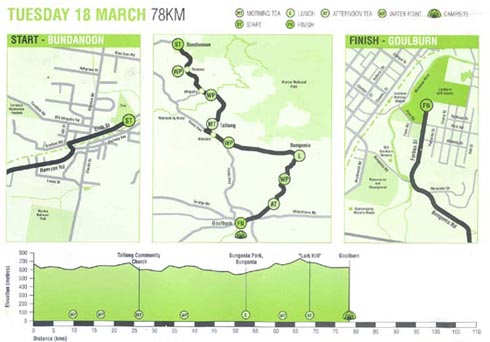 Map and Topographic information for Day 4.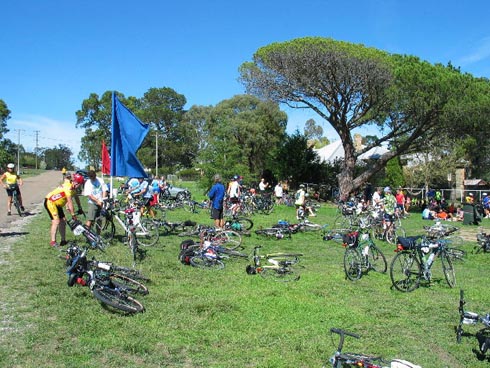 Lunch at Bungonia, the flags are used to show the Meal Breaks.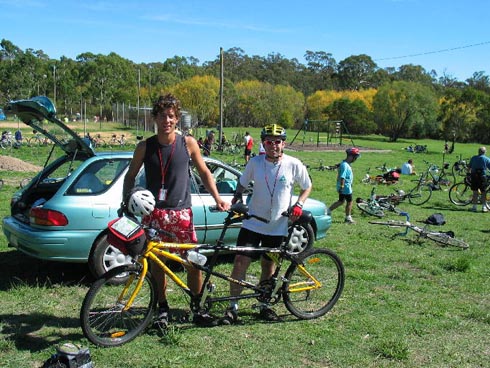 Ben and I with the Tandem.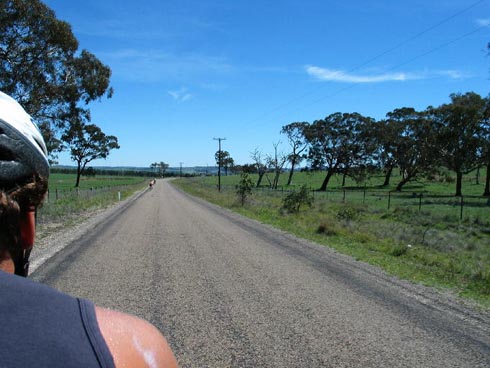 Picture over Bens shoulder of the Road ahead.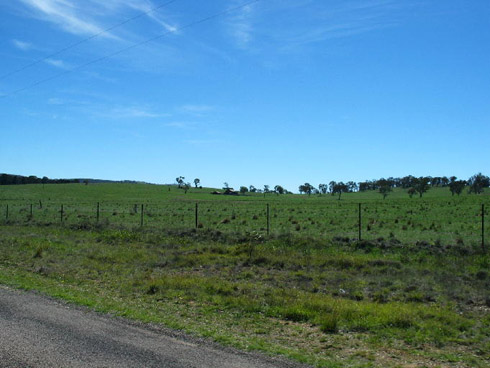 Some of the beautiful Country that we were riding through.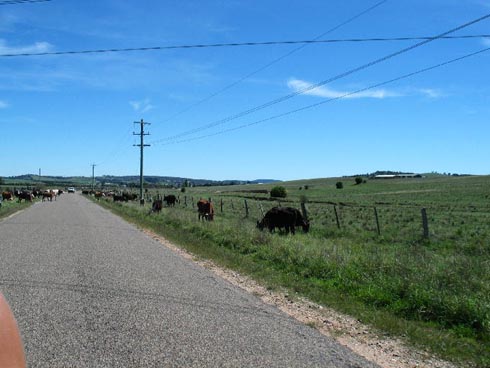 Some farmers were grazing cattle along the roadside, the cattle were very unimpressed with the ride.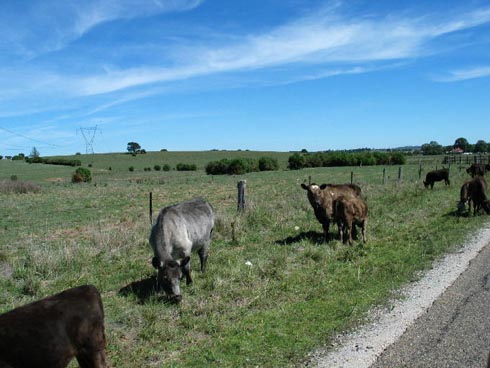 More unimpressed Cattle.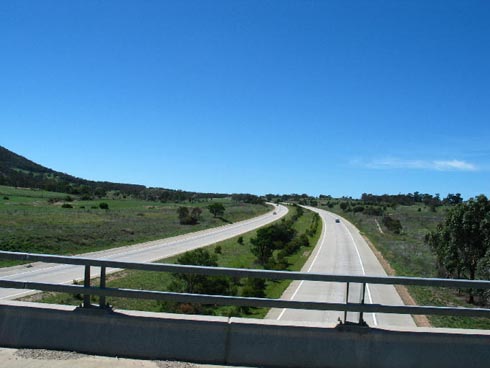 Crossing over the Highway, we did a short stint on this road in the morning.