Day 7 - Friday, 21st March 2003 - Bungendore to Yass
After a very cold night, and an equally cold morning I set off at about 7:10am, I was glad that I packed my arm warmers and winter gloves. When I set out this morning, my teeth were chattering it was that cold. I heard that it made it as low as 5 degrees Celsius, still quite warm by that areas standards but cold none the less. We were told that there was a big climb to start the day off, boy was it steep. You know that it is bad news when you run out of gears and there are steeper bits ahead. Soon after the hill I pulled off the warm weather gear and kept going. There was a good downhill section but the right turn at the bottom meant leaning on the breaks. I made morning tea at about 9am and had a bit of a rest. I was still feeling the effects of Yesterday so I hit the sports drink. By this time a wind was picking up again, and yep, it was a going to be a head/cross wind. Having taken it easy at Morning Tea, I was then cold again leaving. It was pretty level to Lunch but the head wind slowed it down. I made Lunch before 10:30am and after the food, drink and a rest kept going. At lunch I was about the 120th person to go through, so I was ahead of the pack. I made Afternoon Tea at 11:45am, funny time for afternoon tea, but the last fuel stop before the finish. Leaving Afternoon Tea we had 5kms of unsealed road, I thought that this was going to be terrible as I hit corrugations very early, luckily it smoothed out and was very ridable. We were rewarded with another downhill into Yass after about 6-7kms of undulations. Coming through Yass was our first real experience of traffic and I had a near hit. I finished the day at about 12:45pm. I heard that the winds yesterday were about 55km/hr, no wonder it was tough.
| | |
| --- | --- |
| Distance | 104.74 km |
| Average | 24.03 km/hr |
| Time | 4:21:25 |
| Maximum | 71.40 km/hr |
Images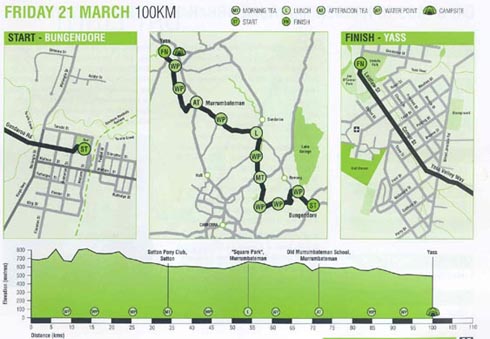 Map and Topographic information for Day 7.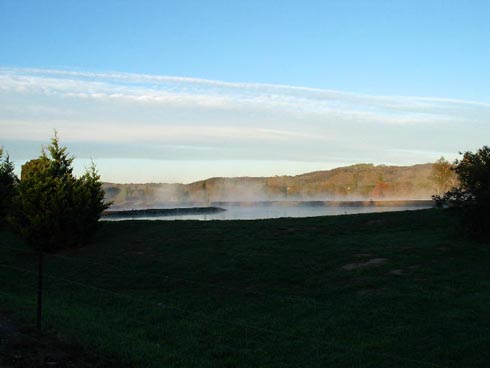 This might give you an idea of how cold it was this morning.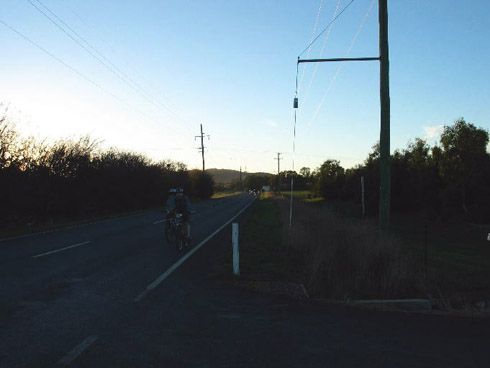 These guys are pretty well rugged up for the cold conditions.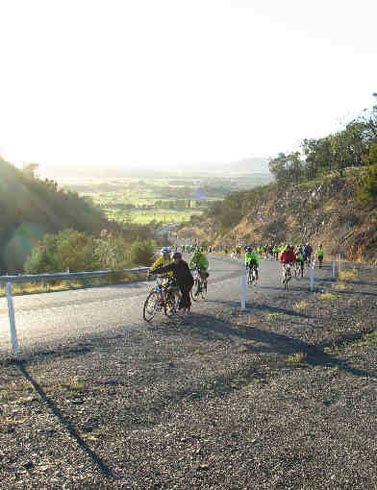 What a way to start, big climb within 5kms.