Day 8 - Saturday, 22nd March 2003 - Yass to Harden
Getting up early this morning was again difficult. It was cold again. I felt that it was warmer than yesterday, but others disagree. Packing up the then, I saw that I was taking a fair part of Yass with me to Harden. I managed to get away at about 7:10am, and with only 78kms or so to ride I was looking for an early finish. Again riding this morning was hard because of the temperature. I think that the sun rose after I left and when it did rise, it promptly vanished behind a cloud bank. I made morning tea at 8am and changed gloves, however it was still to cold to remove the arm warmers. Just before Morning Tea there was 6kms of unsealed road, this was again quite rideable even on a road bike, but I was leaning on the breaks down a few hills on it. Leaving Morning Tea, it was a further 20kms to lunch, there were a few nice long downhill sections that made it go faster. I made Lunch by 9am and was amongst the faster riders. So considering it was a Saturday I thought that most people I knew would only be considering breakfast, and I had already covered about 40kms. Lunch today was at a town called Binalong, it had a population of about 210. Today it was going to have over 1000 cyclists pass through for Lunch. It was about 26kms to Afternoon Tea and the map showed that there was a big hill just before it. Before the uphill there was a considerable downhill section, and at one point it just kept getting steeper, I thought that it might vertical, it certainly looked that way from the bike. I made afternoon tea at about 11:00am and after a short break and with only 10kms or so to go I set off again. The map showed that we were expecting downhill into Harden, but that may have only been true if you drew a line between the peaks, it was undulating downhill. I finished the day at about 11:30am, my quickest day. But many riders had still got in before me. Even so I still had many places to set up my tent.
| | |
| --- | --- |
| Distance | 81.38 km |
| Average | 24.46 km/hr |
| Time | 3:19:38 |
| Maximum | 63.80 km/hr |
Images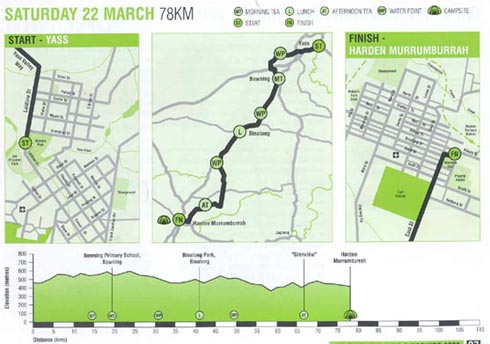 Map and Topographic information for Day 8.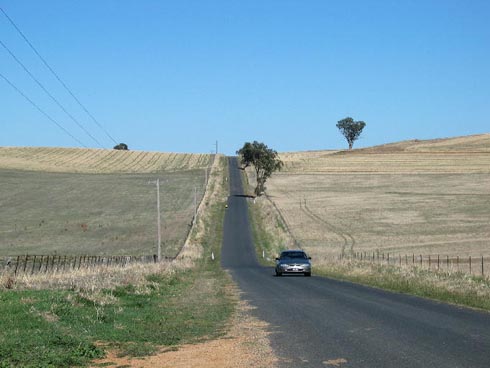 I was told it was all downhill from here, I still had to ride this way.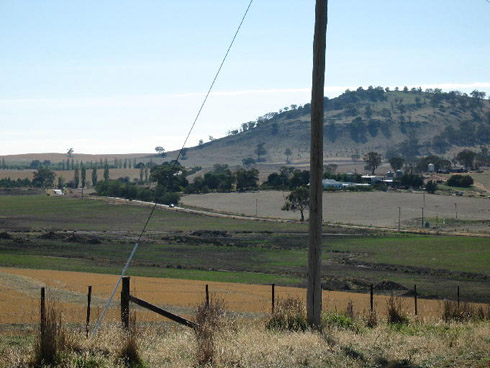 More countryside. You can see the effect of the drought here as the country is quite brown.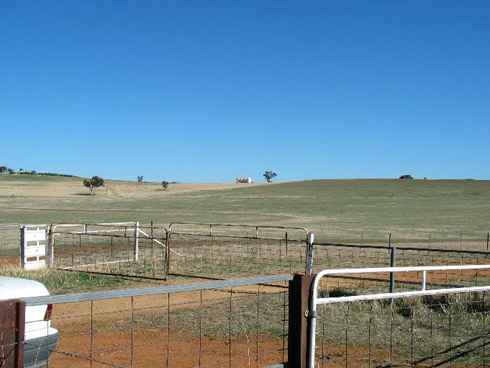 Countryside, again. It was beautiful riding through this as the roads were quite so you could look around.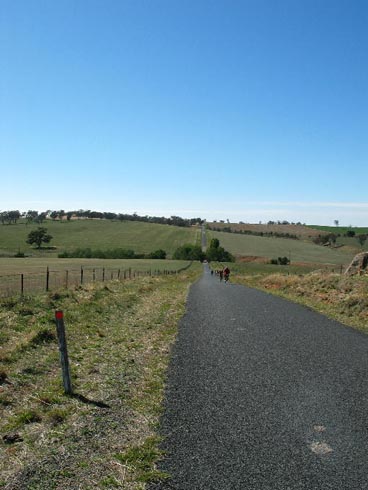 This was a big downhill, you can see the road vanish in the distance.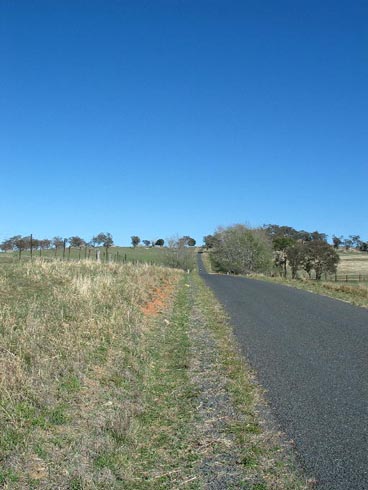 The big dipper, this hill was a lot of work climbing. I got a protien boost near the top, bloody flies.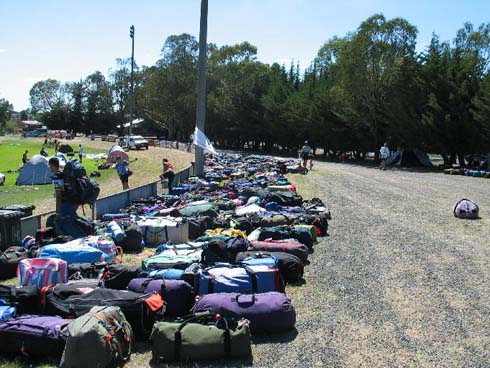 Each person was allowed up to 2 bags totalling 20 kilos. There was a lot of luggage.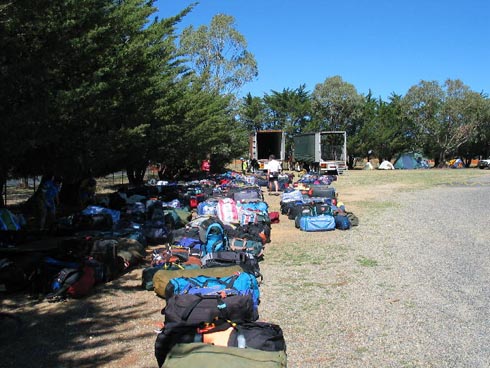 More bags, you can see the two luggage trucks in the background. These were filled up and emptied each day.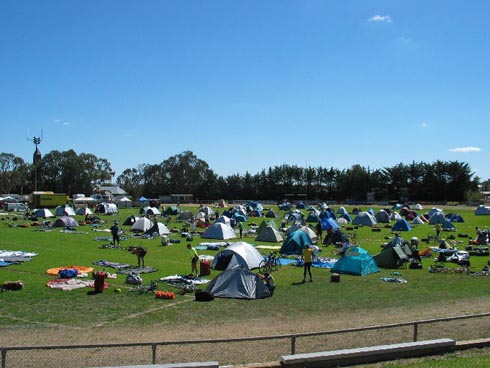 although empty here, we did fill this site up, and then some.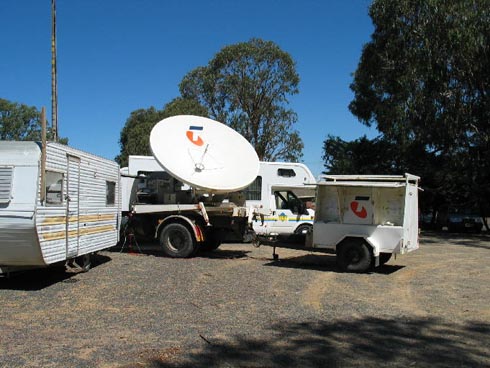 This was at each camp site, it kept a lot of people in touch with relatives.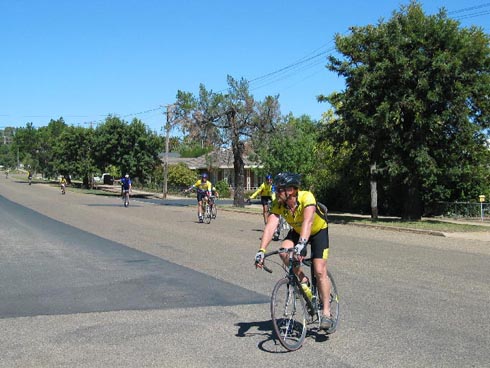 Riders comming in after 80kms or so.