Day 6 - Thursday, 25th March 2004 - Newcastle Rest Day
We started today with Breakfast at 8am. Although this was the official rest day, it is the third day since the start that we haven't had to spend riding. There was an organised ride in Newcastle that I decide to go on, I wanted to do something of a cycling nature so that seemed ideal. It was only about 20kms and at a leisurely pace, but it doesn't take much to keep the legs active. It was a bit of a sight seeing tour around Newcastle and was really enjoyable, just an easy pace with some nice company. We saw some dolphins along the coast that was a big different. That was about as exciting as the day got, I seemed to have spent a lot of the time talking to other cyclists.
Images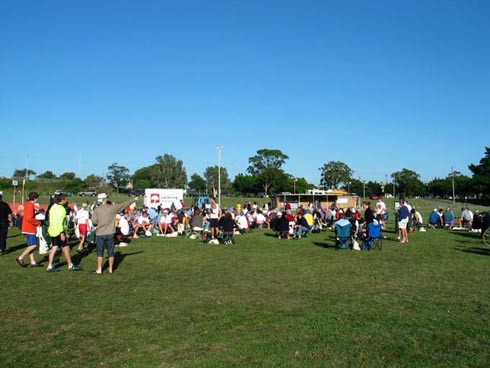 The riders enjoying a late Rest Day breakfast.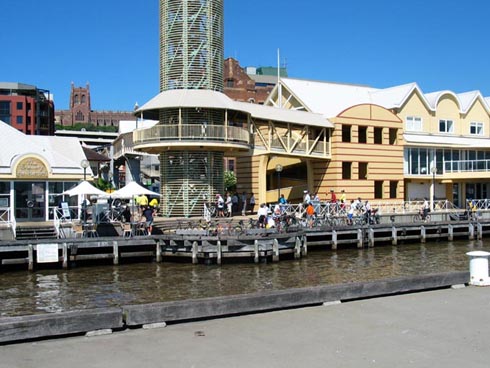 Newcastle got taken over by cyclists today.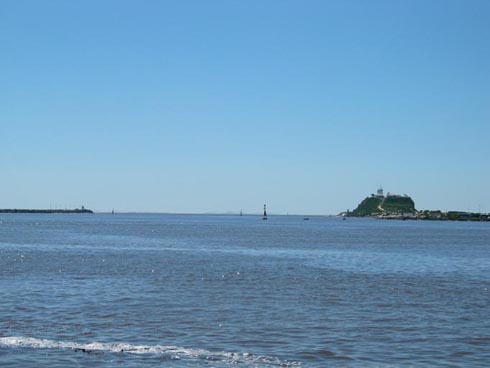 Newcastle Harbour, the water here was quite brown, I suspect it was from the storm a few days before.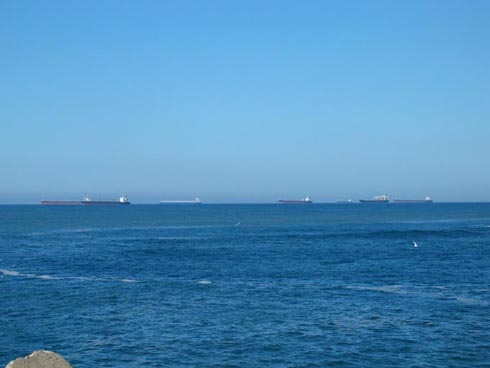 There were about 35 ships that we could count sitting off the coast, I suspect that they had been waiting for the storm to pass.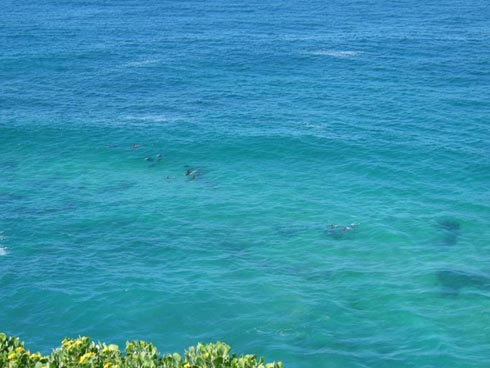 Some Dolphins heading North up the coast and playing in the waves as they rolled in.