Day 7 - Friday, 25th February 2005 - Gunning to Marulan
We were told at briefing last night that they were going to open today's route at 6:45am as it was forecast for high temperatures and it was also the 110km day. Subsequently I set the alarm for 5am and went to bed early, partly for the early start and also because I was knocked around from the days effort. I was up at 5am but I stayed inside the tent and basically packed up the interior as quietly as I could. I made it to the breakfast queue early and subsequently got my food quickly so I could be away with the lead cyclists.
As I rolled to the started area they let us roll out, I was already looking for other cyclists who I knew were fast as there was no way I wanted to do today's effort solo. I meet up with Bruce who Rod and I rode with into Dalgety, we were working together doing a steady but solid pace, enough to keep the kilometres ticking over, but not hard enough to make us hurt later on. The first part of today's ride was along the old Hume Highway towards Breadalbane which is where Morning Tea was. Along the way we passed the memorial which marked the point where Hume and Hovell left from Gunning on their trek to Melbourne.
The road was really nice to cycle on and the scenery again was spectacular. There were also a few good flat sections that were a pleasant break from the rolling sections we were going through. Morning Tea today was away from the cycle route, Bruce and I followed the signs into Breadalbane and when we asked a Marshall we were told that only Morning Tea was ahead of us and that the route was behind us. We turned around and rolled back out of town and rejoined the cycle route. From here the route took a Dog Leg out towards Gundaroo, I suspect it was to keep us away from the Highway. Again some of the road surface along this ride has been very surprising, although this road was basically a single lane, it was in good condition and quite good to cycle along.
The route by this stage was again quite rolling and a few times I eased up to wait for Bruce as he wasn't as quick as me up some hills. Before we reached Gundaroo we turned towards Goulburn and the road was still undulating. As we were in the old Mulwaree Shire the street numbers were distances from the major road or city, in this case Goulburn. The area was farm land but there was still some pretty scenery as we crested some hills. At one point we could see the radio towers on Governors Hill, so I knew that we were drawing towards Goulburn. Also along the road side was a small historic Church and a bit further along was a small cemetery, obviously there would be some interesting history behind them.
As we neared Goulburn, Bruce said that I didn't have to wait for him as we could rejoin at lunch. As I entered town I noticed that we were in a School Zone and I was speeding. We took a slightly circular route though town to the lunch stop, but it wasn't to far out of our way and as lunch was at the camp ground from two years ago I knew where it was. Lunch was a Hamburger of some description and it wasn't ready, so I ate some of the other stuff on that was there. I was told that they wanted to hold us at lunch as the sign truck wasn't that far ahead of us, but I decided to roll on and Bruce had gone elsewhere. One of the Policeman caught up to me and told me that I was on my own, but I was prepared to accept that and so I headed off to Bungonia.
This route was covered in 2003, but going the other way. The route started off fairly flat, but a few hills soon started up. It was starting to heat up, but there were trees along the side of the road which provided some shade. At one point I suddenly realised that it was overcast and I was now riding through a potential storm area. It didn't last though and I was soon back in the hot sun. I knew it was about 20km from the turn off to Bungonia and I was keeping an eye on the house numbers so I knew that I was close to Afternoon Tea. I decided to pull in as I was feeling pretty flat. I was glad that I stopped the Afternoon Tea was run by the CWA of the local area so it was all home made cakes, slices and scones. I hung around for about 15 mins or so before heading out, I only had about 18kms to cover and it was about 10:15 am so although it was early it was started to get windy as well as really hot.
Again I kept track of the numbers as they were now indicating the distance to the Highway. At one point about 10kms from the Highway I passed a sign indicating that we were at Marulan, I knew that it was going to annoy a lot of cyclists who didn't know the distance. I was really feeling the effects of the previous distance on any hill but I was still doing alright. The road here was reasonably well shaded so it gave some relief from the sun, but not much. I made it to the Highway ahead of everyone else, and they were reducing the highway traffic to one lane each way and they were going to stop the traffic as groups of cyclists showed up. As I was solo they were prepared to let me go ahead, but I would be off the route. I crossed on foot and then headed into Marulan. I arrived at camp a few minutes before 11am and I was again the first one through the gate.
I helped unload the luggage truck, a photographer for the local paper showed up and wanted a photo of the first cyclist through the gate, she grabbed my details and recognised my surname as my parents are locals. Once I had my bags I set up camp, I then went to the massage tent to see if I could get a massage. I managed to get the last available appointment at 2pm and the last one for the day. After the massage I showered and wandered up to the Pub as I was having dinner with my parents tonight and Dad was picking me up from there. Murphys Law struck as Dad just showed up just as I had bought my second beer. Tom and Kerrie are also coming over for Dinner and they had just arrived, I introduced them. So at least tonight I will get a good feed and having had a massage I should be great for tomorrows ride. It is the last full day tomorrow and we end up at Robertson for the final nights party. I think tomorrow a lot of people will sleep well tonight and will take it easy tomorrow.
| | |
| --- | --- |
| Distance | 110.58 km |
| Average | 29.93 km/hr |
| Time | 3:41:39 |
| Maximum | 61.50 km/hr |
Images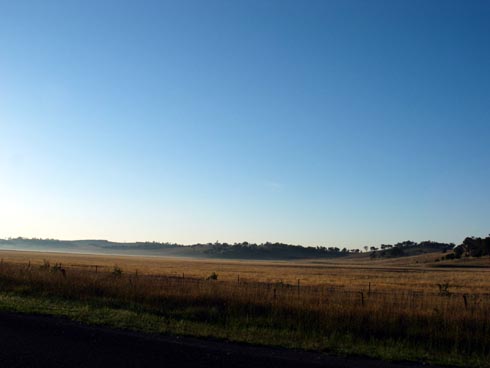 The scenary to the right of the road near Breadalbane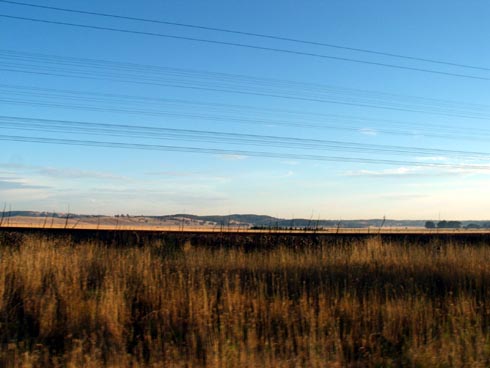 More road side scenary near Breadalbane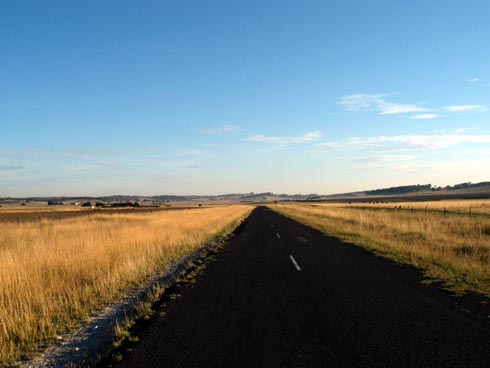 The road towards Gurrundah.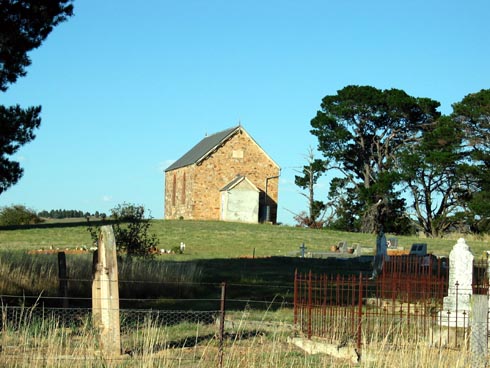 This little Historic Church we passed going towards Goulburn.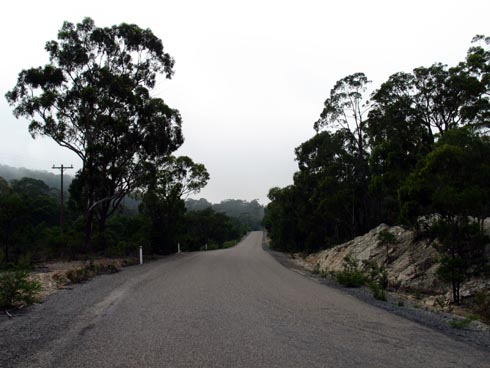 The storm I passed through towards Bungonia, within 5 mins I went from Sun, to Overcast, back to Sun.