Day 0 - Friday, 24th February 2006 - Sydney to Holbrook
Another Big Ride, it doesn't feel that long ago that I was doing CQ last year, and even last years Big Ride doesn't feel like 12 months ago. Although I had packed the bike last night, I was still to pack the rest of my gear. I had my own checklist that I have refined over the past few rides, so it was pretty easy. I was catching a bus from near Central at 1:30pm to get down to Holbrook today, that way I could get a good nights sleep before the ride start. The catch, I was camping, the second catch, I forgot to write down the name of the place I was staying so I was woefully unorganised. In the end, I jumped on a bus that I hoped was going the right way.
The trip was expected to take about 6 and a half hours, I didn't think it would take that long, but considering the traffic on South Dowling St, and in the M5 East Tunnel, it took a long while to get out of Sydney. We only had one stop along the way, and that was at Yass. On the bus I chatted to the person next to me, Alan, who was doing his first ride. In the end we rolled into Holbrook a bit past 8pm. I was at the right place and I quickly checked in and I had just enough light to set the tent up. It was a warm night, so I didn't bother with the sleeping bag, just the liner. Alan, Dave (who is on his second ride) and I walked into town and grabbed a late dinner before calling it an early night.
Images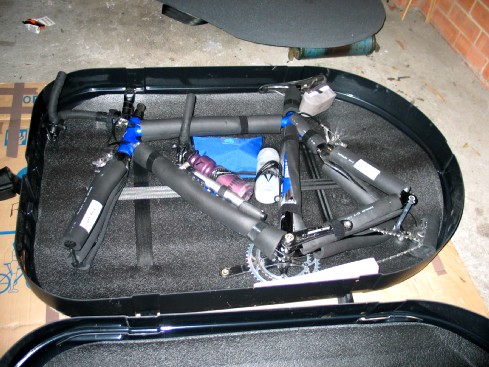 The bike half boxed...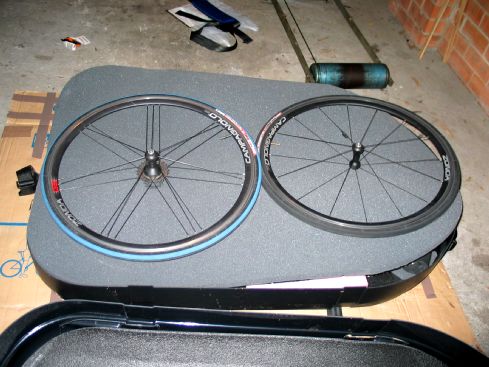 ...and the wheels go on top.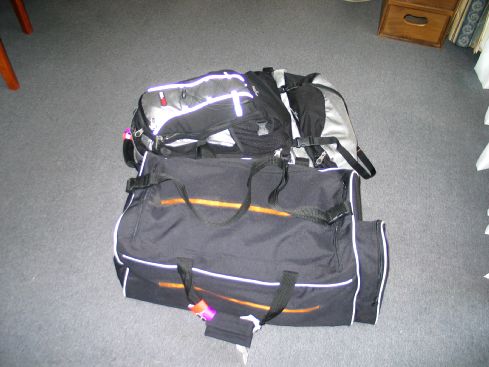 My life is in these two bags for the next 10 days.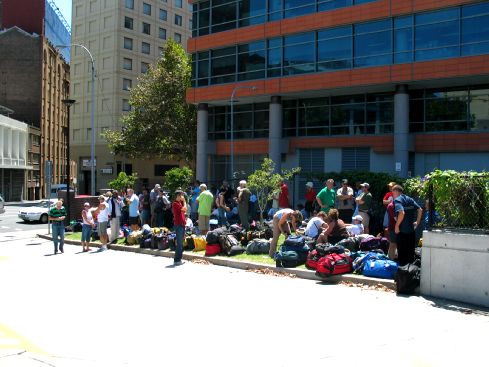 Some people waiting for the day bus.