Photo Gallery - Warwick to Gympie 2003
Day 1
Day 1 Report

Day 1 Profile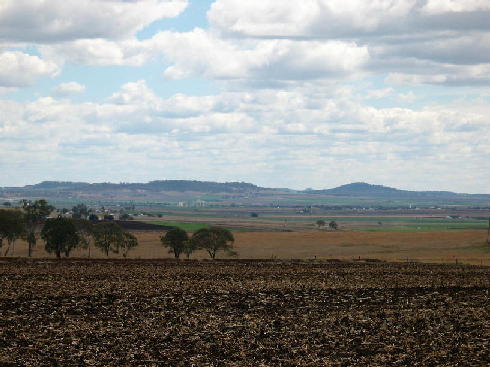 Clifton, the target for day 1 in the distance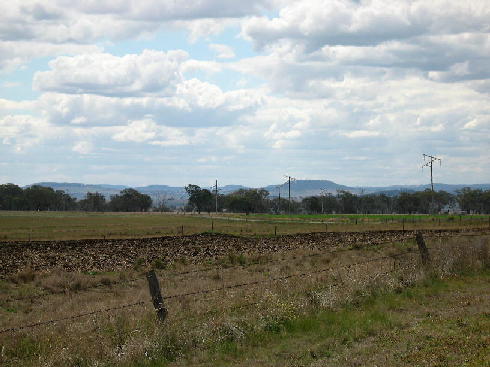 The road ahead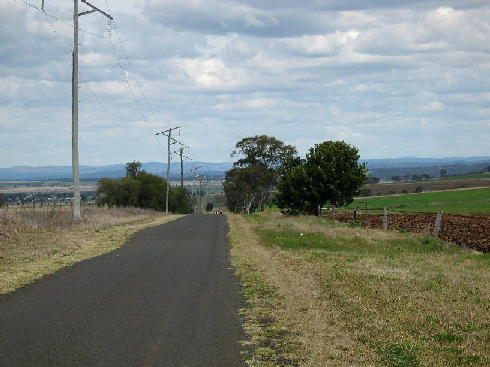 The riders approaching my position from lunch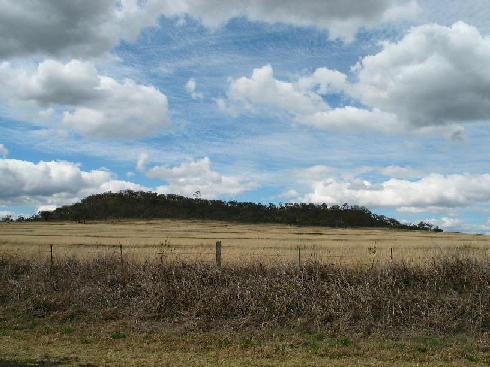 Table Top Mountain
Day 2
Day 2 Report

Day 2 Profile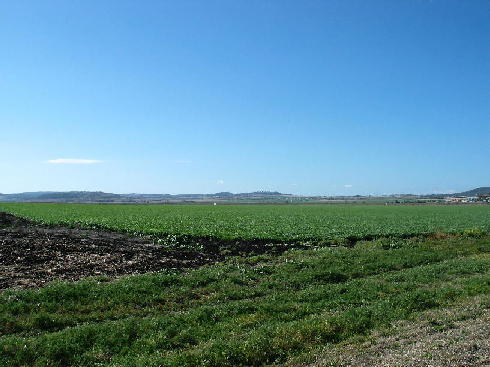 We were in Carrot Country here, that is why the fields look so green.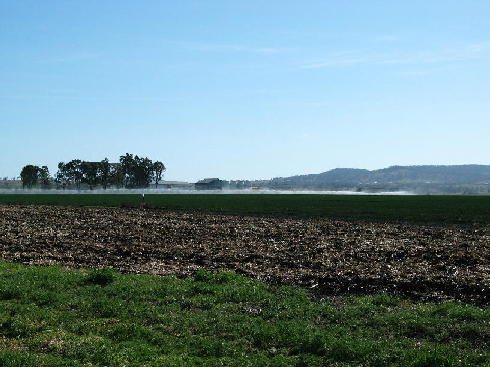 Water Irrigation of a field, because of the wind this was doing most of the field.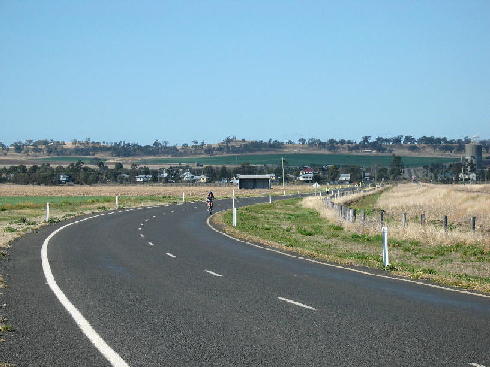 Jake, one of the other riders slogging through the head wind.
Day 3
Day 3 Report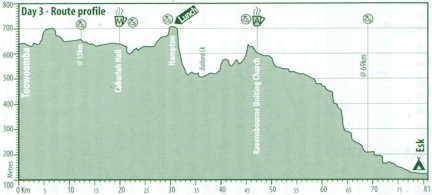 Day 3 Profile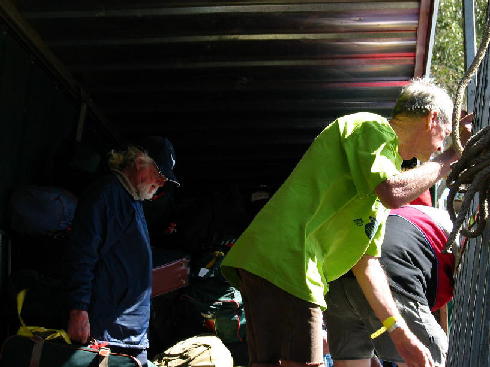 The luggage truck being unloaded.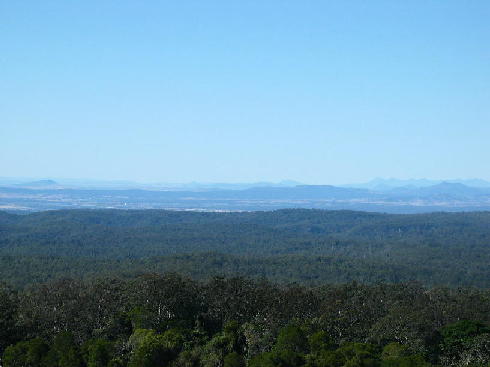 This lookout was basically south, so we had passed through some of this area.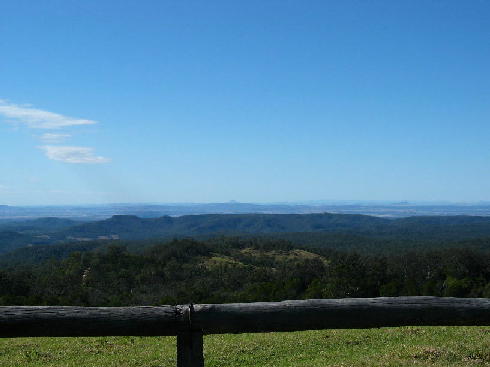 View from Butel's Lookout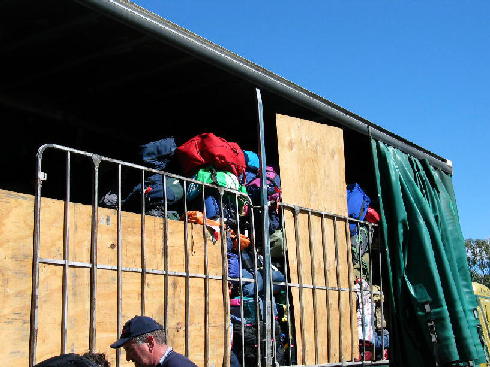 Side view of the luggage truck, it was nearly unloaded by this time.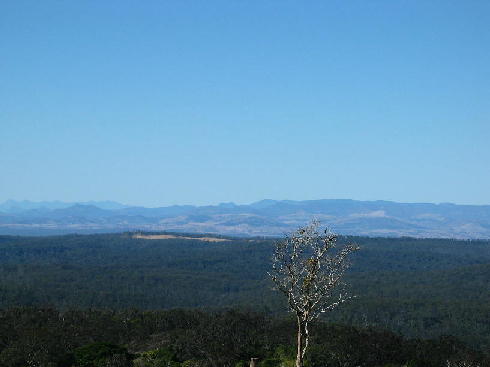 another view, I couldn't climb the hill up to here.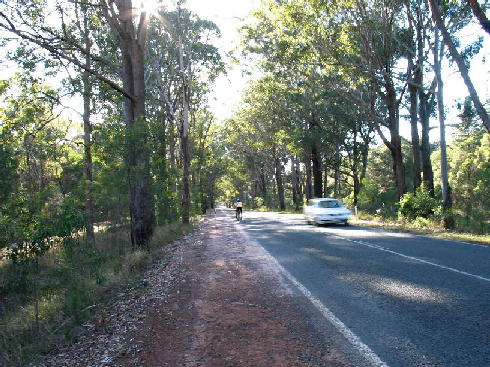 It was fantastic riding through this early in the morning.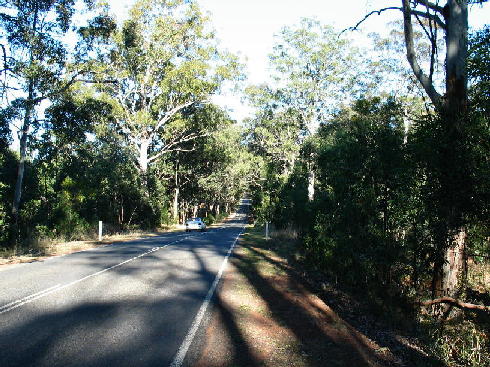 The view back from where I came.
Day 4
Day 4 Report

Day 4 Profile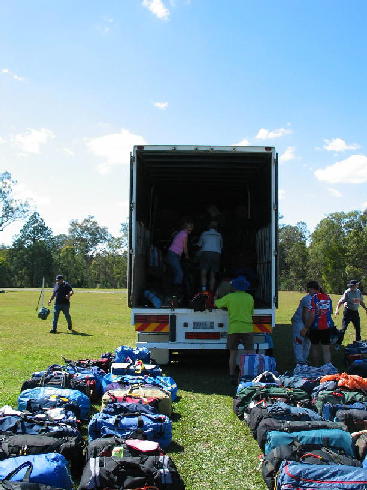 Baggage Truck again, you can see how close to the back the luggage goes.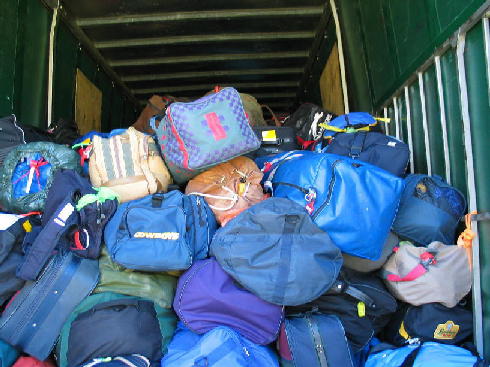 As you can see the truck is pretty full.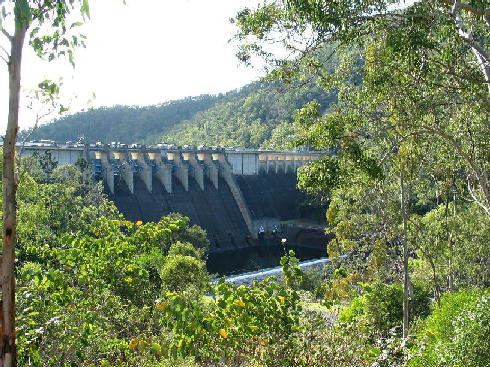 Somerset Dam Wall.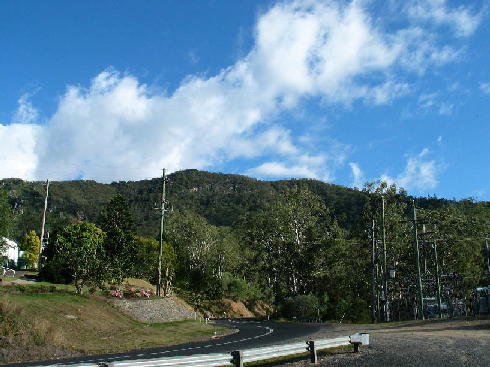 Another hill to climb, despite these hills it was a fast ride.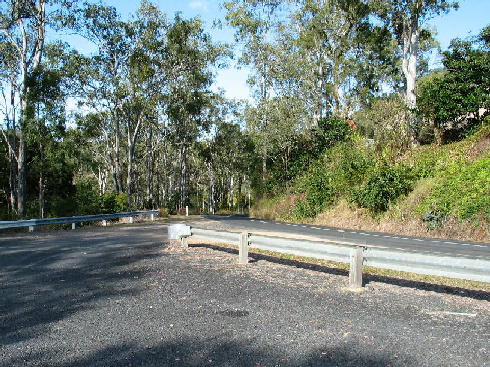 The hill we had just ridden up.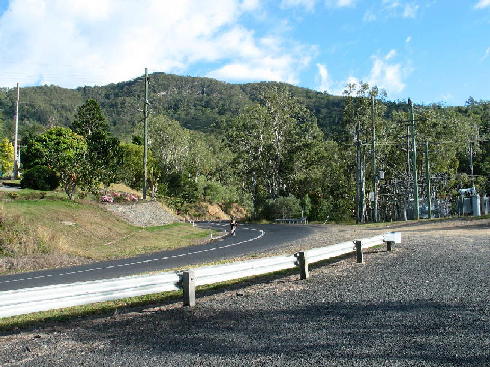 Riders plowing up the hill.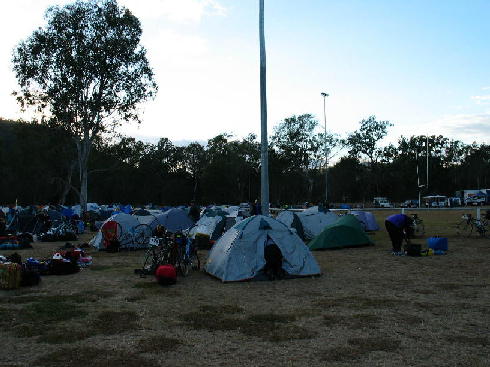 Tent City at Esk in the Morning.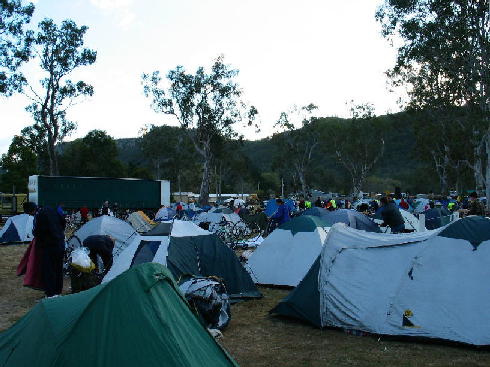 Another angle on Tent City.
Day 5
Day 5 Report

Day 5 Profile
Day 6
Day 6 Report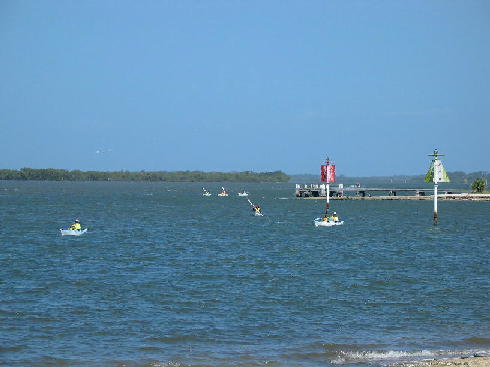 Some of the other crews returning to shore.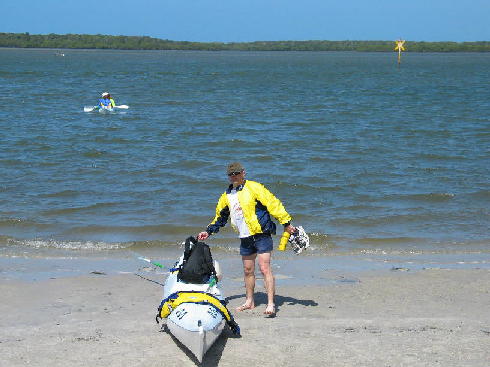 The double kayak I shared with this rider.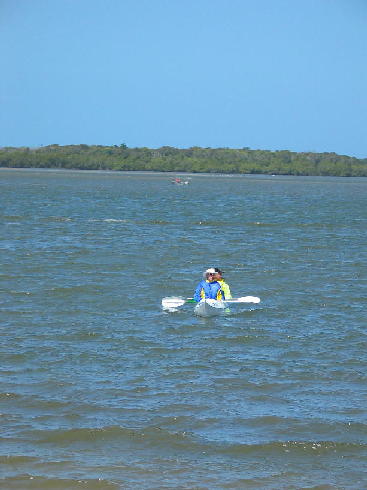 Another Double kayak crew.
Day 7
Day 7 Report

Day 7 Profile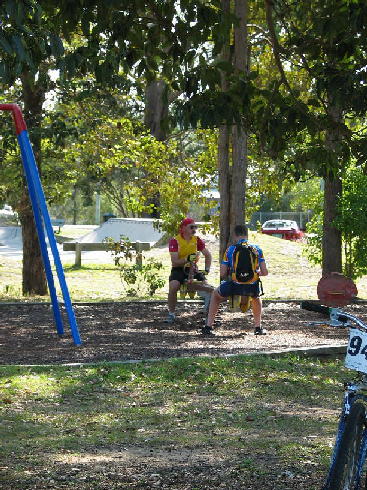 Seats were at a premium at Lunch.
Day 8
Day 8 Report

Day 8 Profile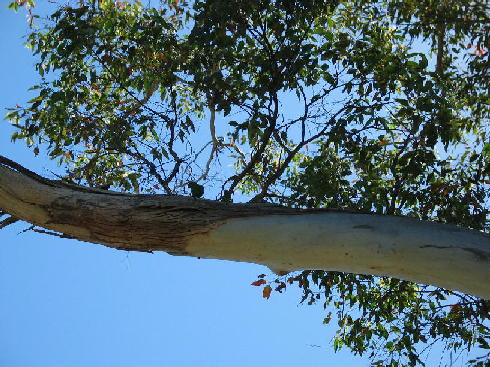 These parrots lived in a hole in the tree behind our tents.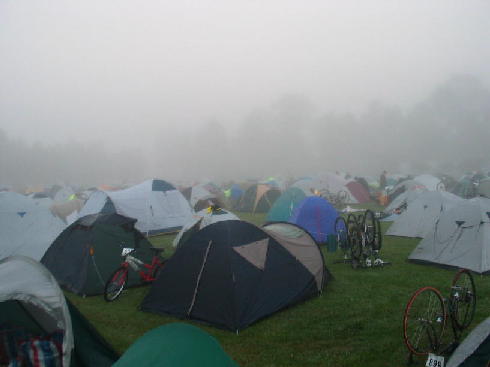 Tents in the Mist.
Day 9
Day 9 Report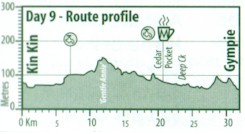 Day 9 Profile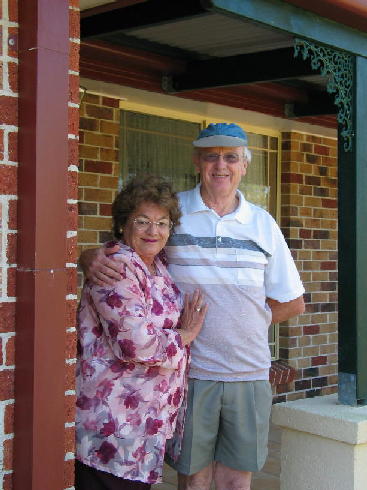 My Support Crew, my Aunt and Uncle who I stayed with before and after the ride and gave me a lift to the start, and from the finish.